Welcome and Congratulations!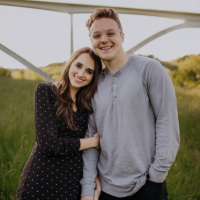 Hey Xometry Partners! 
We have identified you all as trusted Partners that can deliver quality parts on time. Your capabilities have truly impressed us and your dedication means a lot to us and our customers. With this in mind, we're excited to offer you the opportunity to join Xometry's exclusive Premium Partner group. 
Are you interested in learning more? Join one of our three webinars we are hosting:
Attending a webinar is required in order to be promoted to a Premium Partner.
Your account will be promoted after attending the webinar. From this point, you will have 60 days to provide the two items listed below. 
Sign a Certificate of Compliance to let us know that you have a quality management system that meets our minimum standards. 
Send us a Certificate of Insurance (COI) listing general liability coverage to [email protected] Your insurance broker will be able to provide you with a COI. Premium Partners will see more complex work and we need to ensure you have the right level of coverage. 
I'm excited to have you join @szimmerman and @Kacey B - Xometry for the webinar.. If you haven't already, please RSVP to the Webinar on the event page (linked above) to let us know if we can count on you to join us. 
Share any questions you have in the discussion below!