[AMA] Exclusive Partner AMA with Brian Wadey of Prototype Design Labs on 11/19 at 4 PM ET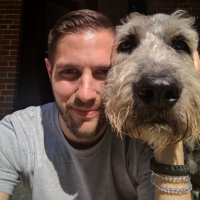 Join Xometry for an exclusive AMA with Brian Wadey (@SeattleDMU) of Prototype Design Labs, a Xometry manufacturing partner, on November 19th at 4 PM ET. Brian will be answering questions about how he's grown his business with Xometry and tips and tricks for running his shop efficiently.
Brian Wadey developed his machining business using expertise from a 30-year manufacturing career and a little assistance from Xometry. You can learn more about Brian and his journey to building a successful machining business in our latest case study.
If you have any questions you would like to ask Brian, be sure to comment below and join us on Thursday, November 19th at 4 PM ET for our exclusive Ask Me Anything!
Comments