Have you read about our newest quality changes at Xometry? Check them out
here
!
How to Ease Cash Flow Anxiety With the Xometry Advance Card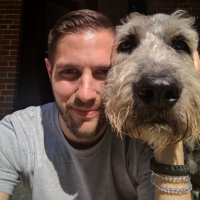 Whether it's picking up some raw materials for an upcoming job, treating your employees to a nice lunch, or paying the bills, the Xometry Advance Card can be put to use in many different ways for your shop. Here's a look at how to get the most out of your card to elevate your purchasing power and ease cash flow anxiety.
Take on More Jobs to Increase Your Spend
The most immediate benefit of the Xometry Advance Card is the ability to receive 30%* of a job's value upfront immediately without any fees. For example, if you take a $1000 job, that's $300 in your pocket. A $10,000 job will net you $3,000 to spend immediately. A $25,000 job would give you $7,500 to cover raw materials, tools, coolant, lunch, you name it. 
It gets better.
If you take multiple jobs at once or over the course of a few days or a week, those advances add up. While your allowable spend on any one transaction or in any one day can not exceed $25,000, you can easily build a large advance on your card to cover business-related expenses wherever VisaTM is accepted. Plus, since the Xometry Advance Card is not a credit card, there are never any credit checks, fees, bills, or interest rates to worry about. It's your money to spend how you need to.
Know Your Available Spend and Job Payouts Schedule
When you make a purchase with your Xometry Advance Card, the amount will be deducted from your next payout. Let's take a look and a quick example to understand why knowing your available spend and your payout schedule is helpful.
Say that you accept a job valued at $3,000. After your 30%* advance, you will have $900 to spend on your Xometry Advance Card. You then make a series of business-related purchases to help in production of the job and running your shop valued at $800.
When you receive payment for the job, you will get paid $2,200. The remaining $100 dollars from your advance that you did not spend is returned to you in the job's payout. 
It's important to have a general idea of when your payouts will occur and to know the available spend on your card so you don't try to spend money you don't have. You can easily check the available spend on your card in the Shop Finances tab in the Partner Portal, which you can check even while on the go since everything is mobile-friendly. 
If you have any questions about the Xometry Advance Card or just want to let us know how you're using it, head into the Xometry Community, and join the conversation. As always, you can learn more about using your Xometry Advance Card in our FAQs. 
If you like what you've read and want to sign up to receive your own Xometry Advance Card to help ease your cash flow anxiety, head on over to the Shop Finances tab in the Partner Portal. 
*Subject to Terms and Conditions