Xometry Acquires Thomas, Accelerating the Manufacturing Industry's Digital Transformation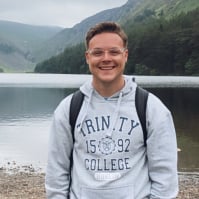 We are excited to announce that Xometry has acquired Thomas. Together, our two companies are committed to accelerating digital transformation within the manufacturing industry.
Xometry and Thomas share complementary product offerings and a corporate DNA committed to championing manufacturing, the backbone of the global economy and the foundation for innovation everywhere. The acquisition enhances the number of buyers & sellers on the Xometry digital marketplace. And together our two companies will create an end-to-end suite of seller services, w/ fin-tech & digital marketing at their core.
Please see our joint press release here:
Effective January 1st, Xometry no longer actively supports Shop Profiles. Through Xometry's acquisition of Thomas our digital marketplace is now more enhanced than ever. We can't wait to unveil more in the coming weeks! If you have any questions, put them in the comments below!
Comments