Your RFQ Marketplace is here!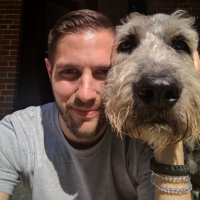 We've officially launched our new RFQ Marketplace where you can find, bid on, and win quotes on technical drawings from Xometry's diverse customer base. The RFQ Marketplace joins a growing list of product updates and new features aimed at improving your shop's cash flow, expanding your job pipeline, and providing you with new revenue streams. Here's a closer look at this extension of your current Job Board and the standout features of the new platform.
The RFQ Marketplace for Technical Drawings
Your Timing
Set your own lead times when quoting work, allowing you to fit jobs into your production schedule.
Your Pricing
Determine the price of jobs and communicate directly with the customer to ask questions.
Your Work
Take the jobs that best fit your shop's production capabilities and manage the fabrication process.
To learn more, check out our FAQs in the Xometry Community. To start bidding, check out your Job Board to see your open RFQs.