Have you read about our newest quality changes at Xometry? Check them out
here
!
Exciting Quality Changes at Xometry!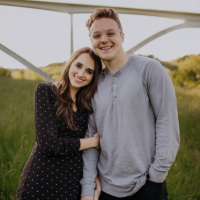 Request a VQC directly from the Portal - No more need to email!
Be sure all of your inspection documentation and photos are uploaded
Click on the "Request VQC" button, on the job board (see below), and you will be directed to a brief request form (see below).  
Complete the form and select the "Submit" button and you're done!  The VQC team will be notified that your job is ready for inspection.
This method REPLACES the previous process of sending an email to [email protected]
Please do not submit multiple VQC requests. Once the inspector responds, continue the communication in the same email sent to you, until the VQC is complete. 
Xometry Checklist is no longer required
The Inspection Checklist has been taken down from the portal and partner guide, as it is no longer required
Be sure, however, that you are ALWAYS uploading the correct inspection report for standard inspection, formal inspection, CMM inspection, or FAI inspection. 
Please visit the partner guide on more details of what is required for these types of inspections and reports. 
Formal and CMM Inspection Reports
Instead of filling out one report for each sample part, only one report is now required
The number of samples to be measured will be pre-populated in the upper right-hand corner of the report under "Qty Inspected" (see below)
Results should be entered into the report as "Min and Max Results", meaning you should enter the minimum and maximum measurements, of each dimension, of your sample lot
Please note that you will still need to tag the pieces you used to create the report as "Sample Pieces" 
Comments