You're invited! We've been building something new. Check out what Xometry has been working on
HERE
!
You Ask, We Answer - June 17th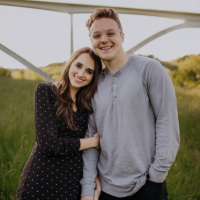 This event acts as the Xometry open radio show called "You Asked, We Answer". You are encouraged to join our LIVE Zoom link where you can get the service questions you have answered. Xometry's own Support Manager, Kelly James (@Kelly James - Xometry), will join Head of Community, Adam Bowe (@Adam Bowe - Xometry). Here, you can also expect Xometry product updates on all of the exciting things happening around the company.
We're excited for you to join us on Thursdays at 2:00 pm ET! Check out the event here to join! 
Missed this time? Don't worry! We will post the recording of the event here.
If you have any specific questions you want to be answered in the event, drop them in the comment section below and we will make sure to cover them!