You're invited! We've been building something new. Check out what Xometry has been working on
HERE
!
Welcome To All Thing's Shop Profile!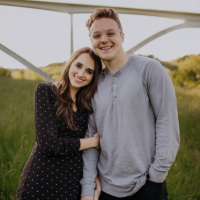 Welcome to Your Shop Profile
Welcome to your Shop Profile! What can you accomplish here? - check out this article to learn more.
Create Your Shop Profile
To learn about creating, viewing, editing your Shop Profile, check out this article.
What is the importance of including your shop's information, address, branding and categories? Find out by reading this article here.
Creating a Payment Request
Check this article out to figure out how to create a payment request.
Viewing Proposals
To view all of your received and sent proposals click the "Proposals" button in the top right corner of your dashboard. This brings you to the page shown below where you can view all of your proposals (sent and received).
Creating Proposals
To create a proposal, navigate to the supplier's Shop Profile that you are interested in working with. Click the "Start a Quote" button to begin crafting your proposal.
View the rest of the article here to see how to finish creating/sending a proposal.
Shop Finances
Check out these articles here for all your Shop Finance questions.
FAQs
Make sure to check out our Seller FAQs and Buyer FAQs.
Still Have Questions?
You can look through what other partners have asked in the past or ask your own question in the comments below this discussion. Make sure to @Luke Florence - Xometry for the best/quickest results.