You're invited! We've been building something new. Check out what Xometry has been working on
HERE
!
How to: Events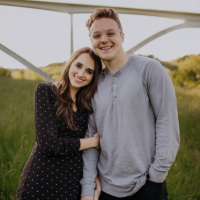 Events
We like to do a lot of fun things around here! For all webinars, community hangouts, informational sessions, etc. we will host an event. To get to the events page you will navigate to the Quick Links section of the community and click on the Events tag.
You will then be brought to a page that has all of our events listed.
RSVPing
We have two different types of events. Community events where all members are invited to join and group events where specific members are invited to join. Once you click into an event you are brought to a page that looks like this:
From this page, you have the ability to see when the event is being held, the location of the event, an event description, and who is going. To RSVP for an event you simply press the "Going" button in blue. If you scroll down you will be able to see a list of all the people who are going, maybes, and not going to the event. To attend the event, all you have to do is click the link in the location description!