Xometry's Quality Management System Requirement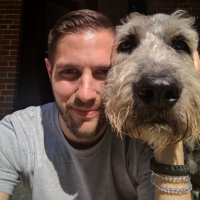 Thank you for your continued patience with our recent requests for essential documents for our records. We value your partnership and are almost to the finish line. 
We need to make sure all of our partners have a proper Quality Management System (QMS) as required by our AS9100 certification. 
Please provide Xometry with the following document before the deadline stated below.
Quality Management System Documentation by December 30, 2020.
Quality Management System
We require that all Partners have a Quality Management System in place that meets our minimum requirements. If you do not have a QMS in place, that's not a problem! We have created a QMS in a Box as a template for you to create and implement a Quality Management System that meets our requirements.
Once you have completed or gathered together your QMS forms, please email [email protected] with documentation of your QMS by December 30, 2020.
If you have any questions or need further clarification about our requirements, don't hesitate to reach out to us via live chat here in the community or leave a comment below and a member of the Xometry Partner Team will be sure to answer it.